Great Quality Chimney Products with Peace Of Mind

---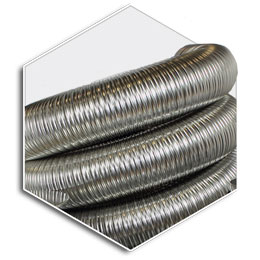 Ultraflex Flexible Liner
Guarantee registration
Please complete our ultraflex registration form to cover your purchased ultraflex liner. Flue Supplies offer a 20 year Guarantee scheme for the 316 liner, a 25 Year Guarantee on 316/904 and a 35 Year Guarantee on our 904/904 liner against defects due to faulty manufacture or defective materials. All our Ultraflex Liners are manufactured in the UK by Flue Supplies.
---
Installation Guides & Quotes

---
Twin Wall Installations

Twin-wall is suitable for burning all types of fuel in situations where a chimney system is needed to go either on the outside of a building or to be built inside where there is not an existing chimney stack.

Click here to find installation guidelines for our Jeremias Twin Wall Flue Systems.

Flexible liner Installation

Our ULTRAFLEX liners are all of stainless steel twin-lined grade 1 quality and produced to the highest of standards.  We also stock a wide range of fittings to use in the installation of our liners. All of our flexible liner products are of the highest quality and a variety are available to suit the individual needs of the customer..

Twin Wall System Quotation Service

Fill out the correct quote  dependent on the type of Twin Wall system you wish to install and email the dimensions and your contact details directly to our Technical team. From the information you provide, they will work out the components you may need and contact you with a quotation.